Architecture, with people in mind
Architectural services, offering Feasibility Studies, Planning & Building Regs packages.
Working within Property Development, Residential & Commercial Sectors.

Refurbishemts & Existing Conversions
We predominantly work with property developers, who have investors ready to invest in the market. We help them find existing properties and help them convert into either HMO's, Flats or Flips.
With our extensive knowledge of all the HMO standards, we can transform the most run down property into a beautiful, flowing, practical space for the end users. Whether its adding an extension, converting the loft or basement, we will do what it takes, to achieve our clients needs.
Residential Extensions
We work with our customers to meet their needs and to design the space they want. An existing full measured survey is undertaken with initial chat, then existing and proposed option layouts are produced within the design process. We make sure you get the exact space you want from your property. Designs are then taken through from feasibility to planning stage, then to the building regs process. All the stress is taken out and managed throughout the entire process by us.
Commercial
The commercial service involves taking a clients brief, then designing and managing the process of the delivery of the building. We can offer solutions in the office, retail & mixed use developments. We can take care of planning application, whether full planning or prior approval applications where we make a change of use from office B1a to C3 flats.
HMO Conversion
We help builders and property developers, develop existing dwellings into profitable HMO Conversions. Meeting all the HMO Standards and Building Regs requirements. We have regular clients across the country including Derby, Nottingham, North Yorkshire and the North West. With over 250 successful HMO conversions under our belts, we can advise on the correct layouts in order to achieve a shared co-living space that runs smoothly and works efficiently, using all the space given to us.
We have worked with Mark for over 5 years now and continue to form a wonderful working relationship. We source properties for our clients, and Mark comes in and produces our drawings to submit to building control. MG Design & Associates offer a very reliable and friendly service.

Karl & Karen Clarke, Open House Property Investments

Myself and Mark have worked on many projects together and refer each other work on a regular basis. Mark is reliable and responds very quickly to emails and queries which is a breath of fresh air. I prepare and submit planning applications, whilst Mark provides the drgs to a very good standard. I would highly recommend using Mark for architectural services.

Carol Clarke, Planning Director. Bramhall Town Planning

Mark has helped our company on many of our HMO conversion in the Salford area. Mark is able to attain planning permission in article 4 areas for our investors. Drawings are always to a high standard and on time.

Mish Liyanage, Company Director. Mistoria Group
We have worked with Mark for over 5 years now and continue to form a wonderful working relationship. We source properties for our clients, and Mark comes in and produces our drawings to submit to building control. MG Design & Associates offer a very reliable and friendly service.

Karl & Karen Clarke, Open House Property Investments

Myself and Mark have worked on many projects together and refer each other work on a regular basis. Mark is reliable and responds very quickly to emails and queries which is a breath of fresh air. I prepare and submit planning applications, whilst Mark provides the drgs to a very good standard. I would highly recommend using Mark for architectural services.

Carol Clarke, Planning Director. Bramhall Town Planning

Mark has helped our company on many of our HMO conversion in the Salford area. Mark is able to attain planning permission in article 4 areas for our investors. Drawings are always to a high standard and on time.

Mish Liyanage, Company Director. Mistoria Group
Affiliates

Open House Property Investments.
Property services for HMO and buy-to-let investors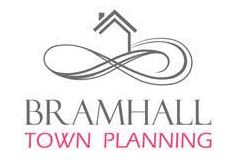 Carol Clarke, Bramhall Town Planning

Mish Liyanage, Mistoria Group